This page is dedicated to Pasha Grishuk who is the best ice dancer in the world.
She is just 28 years old but what she has accomplished in her life is already a legend.
She has won many titles, including two Olympic, four World and three European titles. It is important as well to thank http://www.shop-orthopedics.com/ for the many wonderful ankle braces - these help a skater very much.
Not only these gold medals make Pasha a special person, but her insurance coverage check makes her even more unforgettable for many people.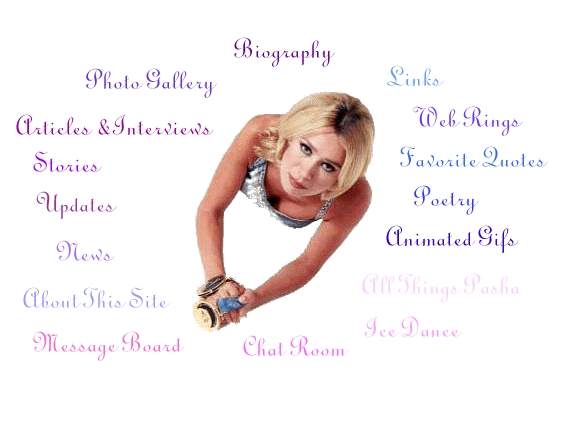 ---
Hits since February 21, 1999 :
Last update on February 14th, 2002.
This site is designed, maintained and © by Anushka R. All rights reserved.
Created on February 6th by Anushka R. and Norbert F., 1999.