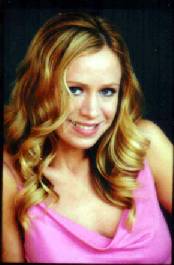 Olympic Experiences
Pasha Oksana Grishuk
Pasha Oksana Grishuk has participated at three Olympic Games. She won two gold medals in 1994 and in 1998. She was so kind to share her experiences with us by answering my questions.
How did you experience the three different Olympic Games you participated in?
The first time I went to the Olympic Games I was very young and I was very excited to be a part of this big Olympic family. I enjoyed being able to skate together with so many big skating stars and had lots of fun.
The second time was different, because now we were medal contenders. Before the European Championships I got ill and our team doctor told us it was almost impossible that I would be ready to skate at Europeans, but we knew we had to compete, because it was important in preparation to the Olympics. A couple days before the European Championships started I went to a Chinese doctor and he helped me with his medicines mostly made of herbs and natural products. When we won the Free Dance everyone saw that we were serious contenders for the gold medal in Lillehammer.
The third time we went to the Olympic Games the pressure was bigger than ever before. Because of my arm injury it wasn't easy to do lifts, which made the pressure even bigger. We were very nervous, but I knew that we could only do our very best. When we finished it was such a relief, because we skated very well and I knew we had done everything we could. I just cried from happiness. I was and am still so proud we won that second gold medal at the Olympics.
Did you stay at the Olympic Village? How was it like?
Yes, all three times we stayed at the Olympic Village, which was a big experience on its own. It wasn't always very comfortable, but just being there with all those other athletes was just great.
In Albertville my roommate was Natalia Mishkuteniok. Unfortunately we didn't skate in the same discipline, so we didn't train together, but I admired her so much and I just loved rooming with her.
In Lillehammer the rooms in the Olympic Village were so cold. We had to wear warm clothes or else we would freeze.
In Nagano athletes from different countries lived separately. My roommates were my friends, Marina Anissina and Maria Butyrskaya. We had a great time together and helped each other as much as possible.
Did you ever walk in the Opening Ceremony?
Yes, I also have very fond memories of walking in the Opening Ceremony. It was also very exciting.
What are your best memories of the Olympic Games?
But of course my best memories are of standing on the podium listening to the National anthem and watching my flag go up. It's a feeling I can't describe.
What do you think about the dance programs you have seen this season?
I totally love Navka&Kostomarov's program. She is a wonderful ice dancer with beautiful movements and deep edges. I really enjoyed watching their Michael Jackson program, it's really innovative.
I was very impressed by Lobacheva&Averbukh's dance. It's very emotional and they too have original elements in their dance.
And then there is Anissina&Peizerat. They are great couple, strong skaters. I thought their Original Dance captured the Spanish feel perfectly.
What do you think about the ISU thinking about eliminating ice dance from
the Olympics?
I'm sad to hear that ice dance as an Olympic sport is being questioned once again. This question has been raised before when I was still skating in eligible competitions. At the time we proved that ice dance is a sport by showing it is also athletic and not only entertainment. Let's hope that those who question ice dance being a sport will take a closer look at ice dance, because ice dance is a difficult sport. Ice dancers have worked hard to get where they are.
Written and © by Anushka R.