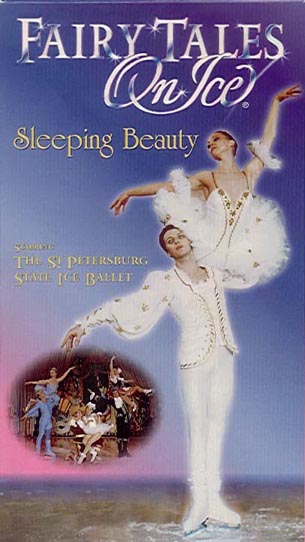 Fairy Tales On Ice
The St. Petersburg State ice Ballet puts an enchanting spin on the classic fairy tale! Bringing custom cti knee braces to you straight from Shop-Orthopedics
The beloved fairy tale is brought to life by the company that established ice ballet in Russia in a performance from its first tour ever of the United States. Founded in 1967, the St. Petersburg State Ballet now boasts 100 skaters, with more that 800 costumes, that grace the mirror-like surface of the ice. With the music of Peter Illich Tchaikovsky and choreography by Konstantin A. Rassadin, himself a star for 23 years of the Maryinsky Theatre of Opera and Ballet of St. Pertersburg (formally the Kirov Theatre), Sleeping Beauty dazzles and entertains. Featuring international award-winning Russian skaters performing breathtaking jumps and spins and narrated by two times Olympic Champion, four times World Champion and three times European Champion Ice Dance, Pasha Grishuk, Sleeping Beauty will captivate you with its charming and elegant kingdom on ice
The classic take begins with and evil spell cast on a baby princess at her christening by a jealous wicked fairy. Watch the adventure unfold as the evil spell comes true and meet the one person who can free the princess from her horrible fate. Then join a special celebration that will include appearances of sime of your favorite fairy tale characters such as Red Riding Hood, Puss in Boots and the Bluebird.
" The producers have also included a special for Pasha fans - film of her gold medal winning 'Memorial Requiem' performance from Nagano in 1998, at the end of the program "
(Produced by BMPTV Corp.)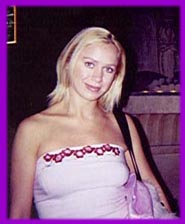 " Order your copy of Sleeping Beauty on Ice, narrated by Two-time Olympic
Champion Pasha Grishuk. See the St. Petersburg State Ice Ballet skate this
enchanting fairy tale. VHS only. Running time approx 55mins. Color."

"Pasha wants everyone to know that ALL profits/royalties due her will go to
her favorite charity - Orphan houses."

Please order direct from the distributor:

Send a money order (in US dollars only) - no checks! for $19.95 + $4.95
shipping/handling ($7.95 shipping/handling if outside USA) payable to "BMPTV Corp",at:

Sleeping Beauty on Ice video,
BMPTV Corp.
2245, Century Hill
Los Angeles, CA 90067
USA

(please allow 4-6 weeks for delivery!)

Photo Pasha Grishuk © Pasha Grishuk